Please check regulary our social medias (Instagram, Facebook, Youtube) to be informed about the last news and lifestyle…

ABOUT US
SCIENCE OF DISORDER is Swiss metal band formed in 2011 from the ashes of trash metal band Soulless. The band's music is a mix between old school metal and heavy Swedish sound.
In 2012, the band released their debut album « Heart, Blood and Tears… » featuring Kevin Talley (Misery Index, Suffocation, Daath, Chimaira) as session drummer and mastered by Tue Madsen in Denmark.
The same year, the band opened for Megadeth at Les Docks in Lausanne and for Entombed during a 6 days tour across France and Switzerland. Unfortunately, the sudden death of lead singer Chris shorty after the release of the album forced the band to go in indefinite hiatus until 2017 and the arrival of new vocalist Jérôme.
In May 2018 SoD released their second album Private Hell, recorded, mixed and mastered by Drop in Geneva (Switzerland). To support the release, SoD headlined a 2-weeks tour in Russia and opened in 2019 for Septicflesh, Krisiun, Diabolical during their Codex Tour in Eastern Europe and for Bullet For My Valentine at PTR in Geneva.
In 2022, the band released their third album « Apoptose » and a new bassist (Greg Whooper) joined the band. This album has been co-produced by Kris Norris and mixed/mastered by Drop (also known as guitarist of Samael, Sybreed) under the label Black Market Music. The Artwork on this album was made by Seth San Siro (Septicflesh)


APOPTOSE
After working hard, killing covid waves and change the line-up, SCIENCE OF DISORDER will release it's new album Apoptose on September 16th 2022.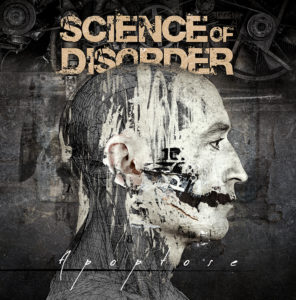 Co-produced by Kris Norris (USA – also known as ex-guitarist of Darkest Hour, Scar The Martyr), the album is getting more heavy, dark, tortured and promises to take the listener back to the roots of old school Scandinavian metal.
The swedish sound is once again the result of the mix and mastering of the talented producer Drop (also known of guitarist of Samael and father of the legend band Sybreed) at Downtone Studios, Switzerland
We're also extremely proud and honoured to present our cover, which is done by the magical Seth (Septicflesh and also known for his work for many bands) and we're also honoured to work with the Art Agency FOG Artistics for all our content creation (pictures, videoclip, ..) Finally, a big thank to our label Black Market Music, which is in charge to promote it and manage all the digital distribution.
Listen it on Spotify
SOD on Instagram
Facebook
Benelux mini-tour
We're happy to announce a 3-gigs mini-tour in Belgium and Luxembourg. That will be the first time we'll play in these countries. Please follow us on our social medias (Facebook / Instagram) to see the tour report.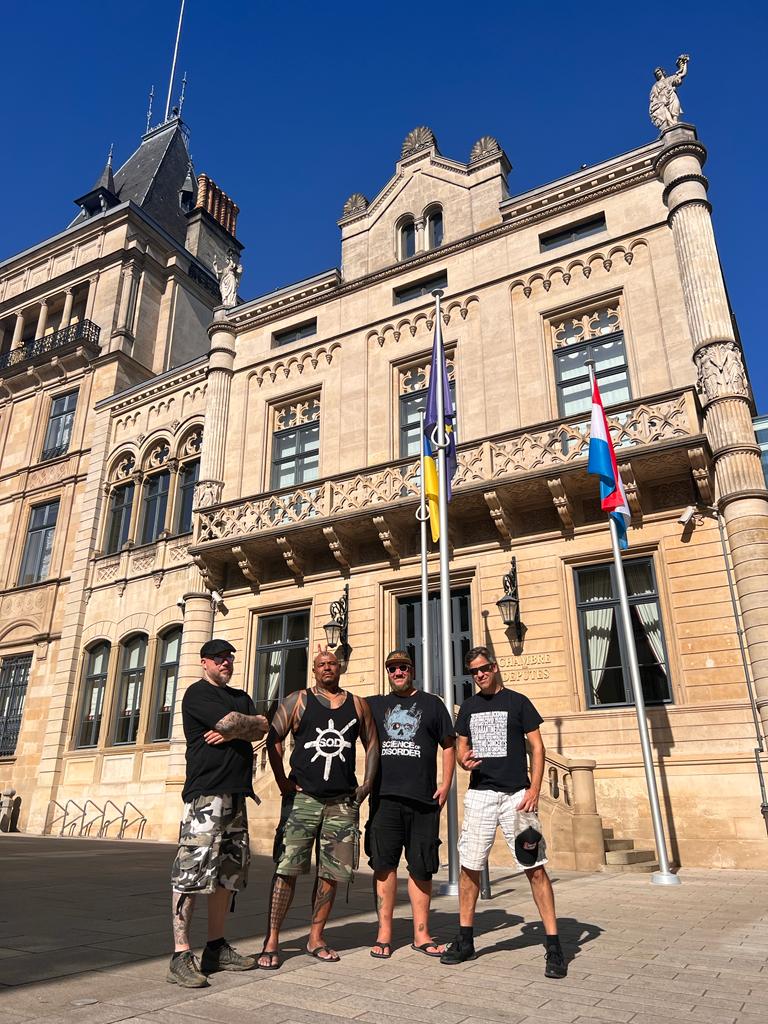 New Videoclip
Let's have a look on the new videoclip « Des Rêves Noirs » on our Youtube channel made by our agency FOG Artistics. We are happy for the collaboration with the swiss artist Emi Vauthey
SCIENCE OF DISORDER – Rabbid Dog